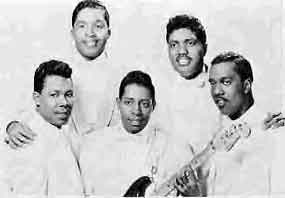 There were all these bird groups: The Ravens, The Robins, The Cardinals, The Penguins, The Orioles. Later we had The Byrds, The Yardbirds, The Eagles, The Blackbyrds, but that was a different universe.
Eddie Floyd and Wilson Picket both sang in this group at various times.
The Falcons had 2 hits, one in '59 and one in '62, and I have both, and I know that I got the later one from a collection of pre-Atlantic recordings by Wilson Pickett. I can't remember where I got the other.
---
The Falcons:
•
You're So Fine
– Here is doo-wop transitioning to R & B. The lyrics are not much more than an excuse to sing something, but then we hear what may be the greatest compliment in pop music: "You're my first cup of coffee." From the summer of 1959.
•
I Found A Love
– One of those heartfelt ballads that presaged songs like When A Man Loves A Woman. Wilson Pickett sings lead on this, and he redid it solo later. From the spring of 1962.