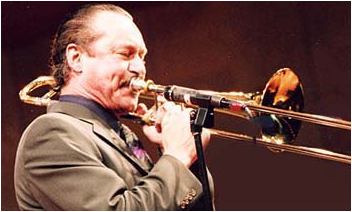 Another one that for the life of me I can't remember where I picked it up.
This isn't Tommy Dorsey. That's key. Dorsey was a major swing practitioner and he died in 1956. His orchestra was taken over by trombonist Warren Covington, and that's where their one and only post 1955 hit comes from.
---
Tommy Dorsey Orchestra, starring Warren Covington:
•
Tea For Two Cha Cha
– This is a straggler, and traditional jazz arrangement of a 20s pop standard, written for the musical No No Nanette. There are probably thousands of versions, and it's a cute song, too cute maybe, and an anachronism by the fall of 1958, when it hit the top 10.